South India Wildlife Tour
Duration: 15 nights - 16 days
Locations: Bangalore - Mysore - Nagarhole - BR Hills - Bandipur - Ooty - Munnar - Periyar - Kumarakom - Kovalam
Tour Highlights
Bangalore
Tipu Sultan Palace & Museum, ISKCON Temple & Lal Bagh Garden.
Mysore
Srirangapatnam & Tipu's Summer Palace, Maharaja's Palace & Chamundi Hill
Nagarhole
Elephant & Jeep ride
BR Hills
Bird Watching
Bandipur
Jungle Safari
Ooty
Hill station
Munnar
Tea estates & Eravikulam National Park
Periyar
Wildlife Sanctuary, Boat Cruise


Optional:

Spice plantation tour
Kumarakom
Backwaters & Bird Sanctuary
Kovalam
Beaches
Detailed Itinerary
Day 01 - Arrive Bangalore
Arrive Bangalore by international flight, after a traditional 'Swagat' (Welcome) our representative would assist you at the airport & transfer to hotel for check-in. Bangalore, the garden city. The spacious city has many imposing structures full of historic & modern architecture. The majestic Vidhana Soudha, a magnificent post-independence structure housing the State legislature & Secretariat, stands in the center of the city with its attractive dome & galleries
Overnight Hotel – Bangalore (B)
Day 02 - Bangalore - Mysore (135 km - 03 hr)
Half Day Tour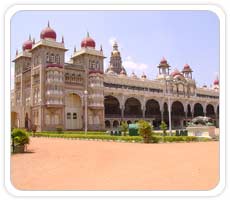 Today we take a guided tour of Bangalore, visiting Tipu Sultan Palace; the layout of the palace gives the idea of the ethnic Mughal lifestyle. The fort & its remains present the history of the era in which it was built. The construction of the Tipu palace was started by Haider Ali & completed by Tipu Sultan, it is now a museum. Also visit ISKCON Temple, harmonious blend of the Dravidian & modern architecture. The building has some of the modern facilities along with Vedic preaching library.
Next we visit the Lal Bagh Garden, name Lal Bagh has been given to it for the wonderfully bloomed red roses that remain blooming all through the year. Haider Ali started building this garden in 1760
Later we drive to Mysore, capital city of the Wodeyars kingdom. It has always enchanted its admirers with its quaint charm, rich heritage, magnificent palaces, beautifully laid-out gardens, imposing buildings, broad avenues & sacred temples. There's an old world charm about the city that reaches out to everyone.
Overnight Hotel – Mysore (B)
Day 03 - Mysore - Nagarhole National Park (95 km – 02 hr)
Today we take a tour of Mysore, we visit the Srirangapatnam, the historic capital of Tipu Sultan known for his struggle againstBritish rule. Several monuments relating to his rule are sprinkled across the island. Later we visit Darya Daulat, commonly known as Summer Palace of Tipu Sultan is situated amidst scenic surroundings on an island formed by two branches of the River Cauvery. We also visit Maharaja Palace, designed by British architect Henry Irwin, the Amba Villas Palace as it is also known, was completed in 1912. Chamundi Hill, which is topped with a 12th century temple of Durga with the magnificent 5m tall Nandi, Carved from single piece of granite in 1659, its one of largest in India.
Late drive to Nagarhole National Park
Overnight Hotel – Nagarhole (B, D)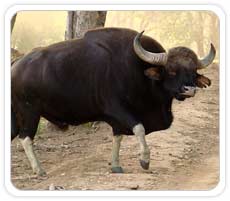 Day 04 - Nagarhole National Park
Nagarhole National Park, famous for the tawny, black-striped Royal Bengal Tiger, elusive & stealthy, noble & regal. Established in the year 1955 as a wildlife sanctuary, it was designated a national park twenty years later. The park today stretches in a series of gentle hills & valleys, north of the river Kabini. The park is centred on a perennial water reservoir formed in 1974, when the Kabini River was dammed. It has all the resident wildlife of the Nilgiri hills: Nilgiri Tahr, Nilgiri Langur, bison, leopard, Asian elephant, wild boar, deer, dhole (wild dog) & porcupine, besides tigers. A high canopy of trees- up to thirty metres tall in some places- harbors rare birds such as the endangered Malabar trogon, the Malabar pied hornbill & the crested hawk-eagle.
Early morning wildlife tours & bird screening in the park or a Coracle ride on the Kabini River are the engagements. Enjoy an evening jeep ride or an Elephant ride Into the Nagarhole jungle.
Overnight Hotel – Nagarhole (B, L, D)
Day 05 - Nagarhole National Park - BR Hills (100 km – 02 hr)
Today we will drive to BR Hills, Biligirirangana range of hills are picturesquely situated between the Cauvery & Kapila rivers. At a height of 5,091 feet above sea level, this hill stretches from north to south for about 16 Kms. All round are deciduous trees. And roaming amidst the long grass & tall trees are animals. Plenty of them! So if you're looking for a cool time with a little bit of wild excitement thrown in, welcome to BR Hills. Wake up to the chirping of birds & humming of bees. Breathe in fresh, clean air. Take a stroll through the sylvan surroundings. And let the cool breeze blow your cares away.
Overnight Hotel – BR Hills
Day 06 - BR Hills
Morning & evening wildlife viewing & strenuous bird watching. An overnight stay in the tents follows suit to round up the day's activities.
Overnight Hotel – BR Hills (B, L, D)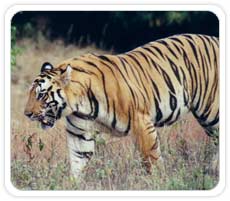 Day 07 - BR Hills - Bandipur National Park(60 km – 01 hr)
Today we drive to Bandipur. Bandipur National park is one the many reserves located within the forest belt between the Western Ghats & the Nilgiri Mountains. Most of these reserves are demarcated more by political boundaries than by truly physical ones. Bandipur lies in the southern state of Karnataka & covers a forest area of 865 square kilometers. It was declared a National Park in 1974 & is one of the original 9 tiger reserves under the watchful eye of "Project Tiger".
Overnight Hotel – Bandipur (B, L, D)
Day 08 - Bandipur National Park
Today we explore the Jungle & games viewing twice in a day.
Overnight Hotel – Bandipur (B, L, D)
Day 09 - Bandipur National Park-Ooty (120 km – 03 hr)
Today we drive to Ooty (Udagamandalam), Queen of hill stations & the capital of Nilgiri district. It is one of the most popular tourist resorts in India. Nilgiri means Blue Mountains. It is a land of picturesque picnic spots. It was a very popular summer & weekend getaway for the Britishers during the colonial days. An added attraction for the tourists is the mountain train journey on a ratchet & pinion track which commences from Kallar, near Mettupalayam & wends its way through many hair-raising curves & fearful tunnels & chugs along beside deep ravines full of verdant vegetation, gurgling streams & tea gardens.
Overnight Hotel – Ooty (B)
Day 10 - Ooty - Munnar - Eravikulam National Park (350 km – 09 hr)
Today we drive to Munnar, located at the confluence of the mountain streams Muthirappuzha, Chanduvarai & Kundala. It is surrounded by wild Jungle, it is wet & cold for most of the season. During the British rule of India, it was developed to cultivate tea plants. It was a favorite place for those of the British who were in the know & it is sometimes referred to as the 'Switzerland of India' for its natural surroundings & Old World architecture. A picture book town, winding lanes, trekking & holiday facilities make Munnar a unique experience.
Overnight Hotel – Munnar (B)
Day 11 - Munnar
Half Day tour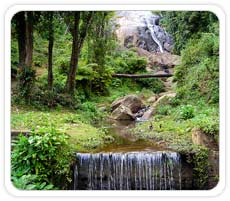 Today we take a tour visiting the tea estate spread like a green carpet over a large area. The rolling hills, the lush mountain & the breathtaking scenery here is ideal for trekking & long mountain walks.
Later we visit Eravikulam National Park, set up for the preservation of the endangered Nilgiri Tahr. Park has the largest known population of Tahr existing in the world & also shelters Atlas Moth, Elephants, Sambhars, Gaurs, Lion-tailed Macaque, Nilgiri, Langur, Tiger & Leopard. It exhibits the breathtaking natural splendor of rolling grasslands & exotic flowers. Anamudi, the highest peak south of Himalayas, towers over the pride of the sanctuary.(Closed - January & February).
Overnight Hotel – Munnar (B)
Day 12 - Munnar – Periyar (160 km - 04 hr)
Today we drive to Periyar (Thekkady), one of India's most fascinating natural wildlife sanctuaries, where one can watch wildlife at close range. The vegetation, the flora & fauna & the birds are uniquely rich, vast & varied that it does not bear semblance to any other wildlife sanctuaries in the world. Even a casual visitor to this place will not fail to observe the special ecological pattern. The very sound of the name conjures up images of elephants, unending chains of hill & spice scented plantations. The sanctuary is one of the best in the country for watching & photographing wild life. Notable among the inhabitants are the tigers, majestic Asiatic wild elephants & distinctive Nilgiri Langur. A cruise through the waters of Periyar lake around which the wild -life sanctuary is situated, offers a soul stirring pleasant experience.
Later we explore the sanctuary to experience the beauty & ecological pattern.
Overnight Hotel – Periyar (B)
Day 13 - Periyar – Kumarakom (135 km - 04 hr)
Today at sun rise we take a boat ride to view wildlife in the sanctuary on Lake Periyar. After two hours of wildlife viewing we get back to the hotel for breakfast.
Later we drive to Kumarakom, a cluster of little islands, on the Vembanad Lake in Kerala. Kuttanad, the 'Wonder Land' believed to have been lying below the sea level, sprang out into the marshes when the sea receded later. The land of lakes, canals & paddy fields, Kumarakom transports you to sheer ecstasy. Holiday on the houseboats, traditional Kettuvallam, are an out-of-this-world experience at Kumarakom. Furthermore Vembanad Lake is home to several types of marine life exclusively the Karimeen (Pearl Spotted Fish), Chemeen (Prawns) & Konju (Tiger Prawns).
Overnight Hotel – Kumarakom (B)
Day 14 - Kumarakom – Thothapalli (Overnight Houseboat)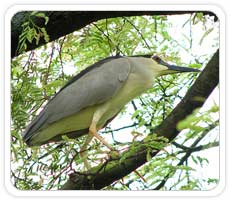 Today we visit Kumarakom Bird sanctuary. There are two seasons for birds between October & February there are cormorants, teals, & other ducks & from February to July there are darters (snake birds), night herons, egrets, & Siberian storks. It also has golden backed woodpecker, crow pheasant, white-breasted water hen, tree pie etc.
Later we board the houseboat, locally called Kettuvallam, cruise around beautiful backwaters of Kumarakom to Thothapalli to observe & experience the daily life of the villagers along the backwaters.
Overnight Houseboat (B, L, D)
Day 15 - Thothapalli – Kovalam (90 km - 02 hr)
Today morning we disembark houseboat & drive straight for Kovalam, South of Trivandrum. There are two main beaches at Kovalam, separated by a high cliff. It is finding a new significance in the light of several Ayurvedic salons & recuperation & regeneration resorts which provide a slew of Ayurvedic.
Overnight Hotel – Kovalam (B)
Day 16 - Kovalam – Trivandrum Airport (16 Km - 30 mins)
Our tour concludes Caper thanks you for your patronage & look forward serve you again in near future.
Package includes:
15 Nights accommodation on twin sharing basis with Breakfast.
All meals in Nagarhole, BR Hills, Bandipur, & houseboat
A/C transportation as per the itinerary (No transportation on leisure days).
Local English speaking guide for the Tour
Local Naturalist in Sanctuaries.
All Safaris mentioned in the above Itinerary
Package does not include:
Any airfare or airport tax.
Any refund for unused services
Any Monument entry fee & camera fee.
All presently applicable taxes.
Any expense of personal nature such as hard/soft drinks, laundry, phone/fax calls, tips etc.
Any other expense not mentioned in the

"Package includes".