Welcome to India....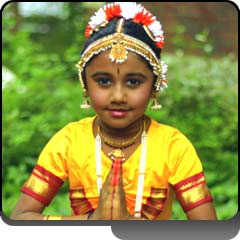 India, the land of all seasons, greets all its visitors with a warm 'Namaste' – a gesture of both welcome and respect. The country treats its guest alike god "Athithi Devo Bhava". The age-old customs and traditions still lie alive in the hearts of its people. Traveling in India is a voyage that excels an ordinary travel experience. The diversity in India delights even the most seasoned traveler.  
India will amaze you with its size and glamour. Soar high into its misty mountains or catch glimpses of ancient temples. No wonder, India is beautiful whichever way you see! Once you are here you will surely fall in love with the country's extremes. India – the land of diversities offers nothing predictable. The least you can expect here is the unexpected.
India is separated from the rest of Asia by the world's highest and youngest mountain chain, the Himalayas. Every type of landscape one can think of can be seen in India. Mountain ranges and wildlife sanctuaries in abundance offer ample opportunities for eco-tourism and trekking.
The rich history of India dates back to five thousand years when its first major civilization flourished around the Indus Valley. The society that developed here followed a sophisticated lifestyle and possessed a great knowledge of town planning. The Indus Valley civilization survived for approximately 1000 years before declining. After the decline of the Indus valley, the Aryans entered India and established their rule. Around the 4th century BC, the Mauryan empire conquered almost all parts of the country.  They were followed by the Guptas, the Cholas and the Pandyas. Then came in the picture the Mughals  who took over the control. Later in the early 1600s, the British arrived in trade and soon made India one of their colonies. After great struggle, India finally got independent in 1947. Since then, India has undergone immense development in every sphere. India has a strong system of government that makes it the largest democracy in the world.
India is no less than a paradise for nature and wildlife lovers. The country is home to a staggering variety of ecosystems accompanied by an equally rich and diverse flora and fauna. The sight of preening peacocks, decorated camels, tigers in wild and majestic elephants is in itself an unmatched experience. Watching the animals and birds in their natural habitats is truly wonderful. Above 70 national parks and approximately 400 wildlife sanctuaries and bird sanctuaries form the rich wildlife heritage of India. Deserts and beaches in India fascinate one and all.
A variety of exotic beaches like no where in the world exist in India. Placid backwaters, bays, marine estuaries with fish, powdery golden sand shores are all present in India.
Immense climatic diversities are found in India. Deserts in India, like the Great Indian Thar Desert, are at present among the major tourist destinations. Characterized by barren landscape, scanty rainfall, sloppy sand dunes and scrub vegetation, the deserts charm visitors with their sheer magic.
India displays diversity in all facets. People in the country reflect the rich past, traditions and values that are truly Indian. Different languages, manners and eating habits are followed by people in different regions and locations. Indian people are warm at heart and possess a high spirit of tolerance and a give-and-take attitude.
The colourful mosaic of Indian festivals and fairs - as diverse as the land, is an eternal expression of the spirit of celebration. Observed with enthusiasm and gaiety, festivals are like gems ornamenting the crown of Indian Culture. Kumbh Mela, Pushkar Fair, Goa Carnival and Ladakh Festival are the prominent fairs and festivals. Some other major festivals celebrated with great enthusiasm include Diwali, Holi, Christmas, Eid-Ul-Fitr, Pongal, Baisakhi and the national holidays of the Independence Day and Republic Day.
India is far famed for its architectural legacy second to none. It has several sights that never fail to fascinate the onlookers. Monuments such as Taj Mahal, Qutub Minar, Ajanta Caves, Mysore Palace, Umaid Bhawan Palace are a living testimony to the rich architecture of India. 
No other land projects
Unity in Diversity
as India does. Add colours to your imagination and enjoy being in this unique land.
Travel with Caper to see India at its best.