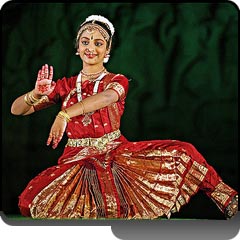 Sunny and tropical
, South India is as incredible as the rest of India. Bold and beautiful, its carved temples, emerald green backwaters and intense carries fascinate even the most seasoned traveller. Palm trees that dot the landscape add a splash of colour.
In order to spend some timeless moments in the lap of mother nature, millions of tourists from far and wide head for South India every year. If you love being close to nature, then no other tourist destination but South India will offer a perfect holiday. As far as the eye can see, watch backwaters ride high and pristine pilgrimages cast a spell. Indulge in luxury. Pamper yourself with refreshing Ayurvedic massage using aroma oils with amazing smell. Walk on silvery beaches letting air play with your hair. Simply wonderful!
South India is a part of India that constitutes several exciting destinations namely Tamil Nadu, Kanchipuram, Mahabali Puram, Karnataka, Kerala, Cholamandalam, Pondicherry and Kumbakonam. Though all the destinations make unique offerings its travelers but one common thing amongst all of them is the warm hospitality. Here you can experience nature at its best.
The pristine temples in Tamil Nadu catapult a million devotees instilling peace in their hearts and enchanting them in a distinct manner. Kerala enthralls with its natural beauty and within the heart of this beauty nestles ayurveda, breath of wilderness and architectural marvels in Karnataka bewilder you and the serene Pondicherry gives you a chance to buy handicrafts.
South Indians are warm and friendly. The womenfolk  here wear saree and the men sport white dhoti or bright colored lungi festooned with batik patterns.
Talking of the rich history, South India had witnessed the rule of a series of dynasties such as the Cheras, Cholas, Hoysalas, Pandyas and Vijayanagar. Several forts, palaces and temples were constructed during the reign of these dynasties. South India is far-famed for its sun kissed beaches, picture-perfect backwaters, tranquil hill stations and highly revered pilgrimage centers. Not only rich in culture and heritage, South India is also a hot spot when it comes to IT Industry. Traditions perfectly amalgamate with modernity here.
The inclination of the South Indians towards art and architecture is clearly visible in its temples, forts and palaces. Impressive carvings and sculptures adorning these structures are a testimony to the rich heritage of South India left behind by the rulers of the bygone era. The heritage has been well preserved till date. Dravida and the Vesala style of rock architecture are noteworthy. These styles manifest in several temples here.
What to say of the South Indian cuisine? The famous South Indian food includes sambhar dosa, idli, uttapam, fish, coconut, pickles and spicy curries. South Indians are very passionate about dance and music. Some popular South Indian dance forms include Bharatnatayam, Kuchipudi, Kathakali, Theyyam, Ottamthullal, Oppama, Kerala Natanam and Mohiniaatam. Fairs and festivals are celebrated with utmost merriment and joy. Some of the famous festivals of South India are Pongal in Tamil Nadu, Ugadi (the new year festival) in Karnataka, Hampi festival and Kerala boat festival in Kerala and Tea and Tourism festival in Ooty.
South India is
easily accessible
through air, rail and road. You will never find it difficult to reach any South India destination. Domestic as well as International flights to South India are available. Many trains connect South India with other major cities of India. So get ready to come in...
spend your vacations, your own way.
Recommended South india Tour Packages
Beaches & Backwaters of Kerala

Duration:

09 Nights - 10 Days


Locations:

Trivendrum + Kovalam + Thothapali + Periyar + Munnar + Cochin

Best of three cultures

Duration:

16 Nights - 17 Days


Locations:

Mumbai + Chennai + Mahabalipuram + Tanjore + Madurai + Periyar + Kumarakom + Alleppey + Cochin + Ooty + Mysore + Bangalore

Best of Two Cultures (Karnataka & Kerala)

Duration:

10 Nights - 11 Days


Locations:

Bangalore + Mysore + Ooty + Cochin + Alleppey + Kumarakom + Cochin

Best of two cultures (Tamil Nadu & Kerala )

Duration:

11 Nights - 12 Days


Locations:

Chennai + Mahabalipuram + Tanjore + Madurai + Periyar + Kumarakom + Alleppey + Cochin

Enchanting Kerala – God's Own Country

Duration:

06 Nights - 07 Days


Locations:

Cochin + Alleppey + Kumarakom + Periyar + Kovalam + Trivandrum

Exotic Kerala Tour

Duration:

06 Nights - 07 Days


Locations:

Cochin + Munnar + Periyar + Kumarakom + Thothapalli + Kovalam + Trivandrum

Goa & South India Tour

Duration:

12 Nights - 13 Days


Locations:

Chennai + Mahabalipuram + Tanjore + Madurai + Periyar + Cochin + Goa + Mumbai

Incredible South India

Duration:

20 Nights - 21 Days


Locations:

Chennai + Mahabalipuram + Tanjore + Trichy + Madurai + Periyar + Kovalam + Thottapalli + Alleppey + Cochin + Mysore + Hassan + Hospet + Bangalore + Bombay

South India Wildlife Tour

Duration:

15 Nights - 16 Days


Locations:

Bangalore + Mysore + Nagarhole + BR Hills + Bandipur + Ooty + Munnar + Periyar + Kumarakom + Kovalam

South Karnataka Trail

Duration:

14 Nights - 15 Days


Locations:

Mumbai + Bangalore + Mysore + Hassan + Hospet + Badami + Hubli + Goa + Mumbai

Temple Tour of South India

Duration:

13 Nights - 14 Days


Locations:

Chennai + Mahabalipuram + Tanjore + Trichy + Madurai + Periyar + Cochin + Goa + Mumbai

Temples & Spice Tour

Duration:

11 Nights - 12 Days


Locations:

Chennai + Mahabalipuram + Tanjore + Madurai + Periyar + Kumarakom + Alleppey + Cochin