Glimpses of Gujrat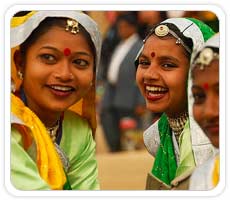 Duration: 06 Nights - 07 Days
Locations: Mumbai - Ahmedabad - Wankaner - Gir - Palitana - Bhavnagar - Mumbai
Detailed Itinerary
Day 01: Arrive Mumbai
Arrive Mumbai by international flight, after a traditional 'Swagat' (Welcome) our representative would assist you at the airport & transfer to hotel for check-in.
Mumbai, an archipelago of seven islands. Artifacts found that these islands had been inhabited since the Stone Age & documented evidence of human habitation dates back to 250 BC. In the 3rd century BC, the islands formed part of the Maurya Empire. In 1534, Portuguese appropriated islands from king of Gujarat later ceded to Charles II of England in 1661, as dowry for Catherine de Braganza. These islands were in turn leased to the British East India Company in 1668.
Overnight Hotel – Mumbai (B)
Day 02: Mumbai
Full Day Tour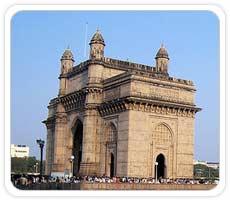 Today we take a City tour of Mumbai visiting Gateway of India, the entrance to the port of Mumbai. It was built to commemorate the visit of King George V in 1911. Across the road we visit Prince Wales Museum, built in a confluence of Gothic & Moorish styles. It boasts a collection of ancient Indus Valley artifacts dating 2000 BC, plus some priceless Tibetan & Nepali Art.
Later we take the boat cruise from Gateway of India to visit Elephanta Caves, houses rock cut temples dating back to 5th century CE. It was named by the Portuguese, after the statue of an elephant near the landing area of the island. We also drive through the Marine Drive, which runs along the shore of the Arabian Sea from Nariman Point past Chowpatty Beach to the foot of Malabar Hill.
Overnight Hotel – Mumbai (B)
Day 03: Mumbai - Ahmedabad
Today we take a flight to Ahmedabad, Located on the banks of the River Sabarmati, the city is the administrative centre of Ahmedabad district & was the capital of Gujarat from 1960 to 1970 after which the capital was moved to Gandhinagar. The city is sometimes called Karnavati, a name for an older town that existed in the same location; in colloquial Gujarati, it is commonly called Amdavad. The city was founded in 1411 to serve as the capital of the Sultanate of Gujarat, by its namesake, Sultan Ahmed Shah. Under British rule, a military cantonment was established & the city infrastructure was modernised & expanded.
Half Day Tour
Later we take guided tour visiting Mosques, Jumma Masjid, Described by some as the most beautiful mosque in India, the congregational mosque was built by the city's founder, Sultan Ahmed Shah in 1423. Built in yellow sandstone, it combines the best of Hindu & Muslim styles of architecture. It stands on 260 pillars supporting 15 domes at varying elevations. The mosque is located in the centre of the old city. Sidi Syed Mosque, One part of the wall in the old citadel of the mosque built by Ahmed Shah's slave, Sidi Sayed, is celebrated all over the world for its exquisite stone window tracery - a superb example of delicate carving that transforms stone into filigree. Shaking minarets, two minarets located at the Siddhi Bashir mosque. They are uniquely designed in a way that when one minaret is shaken the other one shakes too.
Overnight Hotel – Ahmedabad (B)  
Day 04: Ahmedabad
Half Day Tour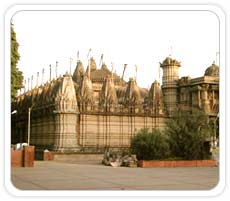 Today we visit the Hatheesing Jain Temple, Built outside Delhi Gate in 1850 by a rich Jain merchant, the Hatheesing Temple is the best known of Ahmedabad's many ornate Jain temples. Built of pure white marble & profusely decorated with rich carvings, the Hatheesing Temple is dedicated to Dharamnath. Within the city there are many other Jain temples with remarkable carvings in stone & wood. Also visit the Sabarmati Ashram set up by Mahatma Gandhi a simple retreat in 1915. This was his first Satyagraha Ashram & for many it was the nerve centre of India's freedom movement. Hridaya Kunj, the cottage where he lived is preserved as it was in the Mahatma's lifetime. The Gandhi Ashram has a memorial centre, library & a sound & light spectacle to offer its visitors.
Overnight Hotel – Ahmedabad (B)
Day 04: Ahmedabad – Wankaner (235km – 6 hr)
Today we drive to Wankaner, literally means a bend on the stream & it is located on the bend of the Machchhu River. Sartanji founded the princely State of Wankaner in the year 1605 AD & the town was fortified in the late 18th century for protection against the bandits & neighbouring enemies. King Amarsinhji, a noble ruler, who made Wankaner a rich city-state, ruled Wankaner up till 1947 AD.
Afternoon city tour of Wankaner includes visit to stupendous 1907 Ranjit Vilas Palace.
Overnight Hotel – Wankaner (B)
Day 05: Wankaner
Today we take a Half day Excursion to Rajkot, founded in the year 1612 by Thakur Saheb Vibhaji Ajoji Jadeja of Jadeja clan. Vibhaji was grandson of Jam Sataji of Nawanagar, present-day Jamnagar. During British Rule, it was a regional headquarter. Mahatma Gandhi spent his early years in Rajkot while his father was a Diwan to one of the Saurashtra Nawab, & the house where Gandhi lived is now a museum named Kaba Gandhi No Delo.
Excursion Tour - Rajkot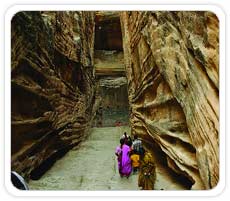 Later we take a guided Tour visiting Kaba Gandhi No Delo, house of Mahatma Gandhi (Mohandas Karamchand Gandhi) now a museum. His father, Karamchand Gandhi was known as Kaba Gandhi. The words Kaba Gandhi No Delo means Kaba Gandhi's residence. Watson Museum & library The Watson Museum & Library, located in the Jubilee Gardens, commemorated Colonel James Watson, political agent of Saurashtra from 1886-89. The museum is a good introduction to Saurashtra's cultural heritage. The entrance is flanked by two imperial lions. Among the exhibits are copies of artifacts from Mohanjodaro, 13th century carvings, temple statues, natural history exhibits, & dioramas of local tribal costumes & housing styles. There is a huge marble statue of Queen Victoria seated on throne. Rashtriya Shala, founded by Mahatma Gandhi & is a center of patola weaving
 
Later we experience the Royal heritage of Wankaner in its palaces & forts
Overnight Hotel – Wankaner (B)
Day 06: Wankaner - Gir (150km- 4hr)
Today we drive to Sasangir, En-route we visit Junagarh, literally means an ancient fort. The Junagadh town is located at the foothills of the sacred hill of Girnar & occupies a special place in the history of Gujarat. The history of Junagadh is chequered by the rulers of the Mauryans, Kshatrapas, Guptas, Vallabhis, Chudasamas & others. Both political powers & religious influences enriched the culture & created fantastic edifices leaving architectural mark.
We visit Uparkot Fort, famous for its virtual inaccessibility, Ashoka's Rock Edicts, fourteen Rock Edicts of the Emperor Ashoka can be seen inscribed on a great boulder. The inscriptions carry Brahmi script in Pali language & dates back to 250 BC. On the same rock are inscriptions in Sanskrit.  Damodar Kund, named after Krishna, whose water is said to be sacred due to its property of dissolving bones of dead brought for the immersion. Nearby there is Shri Mahaprabhuji's Bethak. Later we continue our drive to Sasangir.
Overnight Hotel – Sasangir (D)
Day 06: Gir
Sasangir, best known as being the sole home of the pure Asiatic Lions (Panthera leo persica). the Sanctuary, the area is considered to be one of the most important protected areas in Asia due to its supported species.
Established in the year 1965, Today is the sustaining ecosystem of Gir, with its diverse flora & fauna. The forest area of Gir & its lions were declared as "protected" in the early 1900's by the then Nawab of the princely state of Junagadh. This initiative resulted in the conservation of the lions whose population had plummeted to only 15 through slaughter for trophy hunting.
Today before breakfast we take a Jeep safari to the National Park. It has the distinction of being the only refuge to the last surviving majestic Asiatic Lions (Panthera leo). Apart from the Asiatic Lions,  the Park is also home to large number of Panthers, Hyenas, Deer, the world's only 4-horned Antelope, Blue Bull, Wild Boar & the dangerous Marsh Crocodile.  Several machaans (watch towers) & hideaways have been raised near waterholes to allow visitors a closer look at the lions. Another safari in the afternoon .
Overnight Hotel – Sasangir (B, L, D)
Day 07: Gir – Rajkot (150 – 4hrs)
Today we drive to Rajkot to take a flight to Mumbai,

Depart  Mumbai – Transfer
Our tour concludes: Caper thanks you for your patronage & look forward serve you again in near future.
Cost includes:
06 nights accommodation on twin sharing basis with early check in facility.
Breakfast & All meals in Sasangir
Elephanta boat cruise in Mumbai
Jeep safari Sasangir
A/C transportation as per the itinerary (No transportation on leisure days).
Local English speaking guide for the Tour.
Package does not include:
Any airfare or airport tax.
Any Monument entry fee & camera fee (wherever Applicable)
All presently applicable taxes.
Any expense of personal nature such as hard/soft drinks, laundry, phone/fax calls, tips etc.
Any other expense not mentioned in the "Package includes".