Footsteps of Buddha

India is a home to many religions & all these religions have important places of worship. Buddhist Pilgrimage tour also deals with the important places of worship like Sravasti, Kushinagar, Patna, Rajgir, Bodhgaya & Varanasi. All the sacred sites have been associated with Lord Buddha right from his birth to the rise of Buddhism in India.
Duration: 14 Nights -15 Days
Destination Covered: Delhi - Lucknow - Sravasti - Kushinagar - Patna - Rajgir - Bodhgaya - Varanasi – Delhi
Tour Highlights
Delhi
Raj Ghat, India Gate, President's House, Humayun's Tomb, Lotus Temple & Qutub Minar
Lucknow
Great Imambara, the Residency Alambagh ruins, Dilkusha Palace & Secundrabagh.
Sravasti
Sri Lankan temple & ruins of Jetavana's monasteries
Lumbini
The Ashoka Pillar, Pushkarni  (the Sacred Pool), Sanctum Sanctorum of the Lord Buddha's birthplace & the Buddhist temple
Vaishali
Ashoka Pillar, Abhishek Pushkarini, Japanese temple, Site Museum & Shanti Stupa
Kushinagar
Nirvana Stupa, Nirvana temple, Mathakuar Shrine & Ramabhar Stupa.
Patna
Museum, Kumrahar, Takht Harmandirji & Golghar
Rajgir & Nalanda
Shanti Stupa (Stupa of Peace) Put both separately
Ruins of the Nalanda ancient University
Bodhgaya
Bodhi Tree, Mahabodhi Temple, Niranjana River & Sujata Village
Varanasi
Boat Ride on River Ganges
Sarnath
Dhamekh Stupa, Dharmarajika Stupa, Malgandhakuti Vihara
Detailed Itinerary
Day 01: Arrive Delhi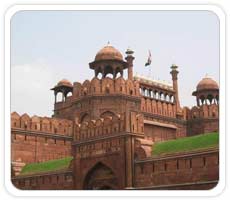 Arrive by International flight, after traditional 'Swagat' (Welcome) our representative would assist you at airport & transfer to hotel for check in.
Delhiisa bustling metropolis, which successfully combines in its folds the ancient with modern. Its strategic location was the prime reasons why successive dynasties chose it as their seat of power. In fact, more mythological cities are believed to be here, like the city of Indraprastha from the Hindu epic Mahabharata, founded around 5000 BC. Numerous monuments were built over several centuries by different rulers like Qutub-ud-din Aibek, Alauddin Khilji, Tughlaks, Humayun & Shah Jahan, who built the Walled City Shah Jahanabad.
Later in first half of 20th century much of New Delhi was planned by Sir Edwin Lutyens, who laid out a grandiose central administrative area as a testament to British rule in India. The division in walled city & New Delhi also marks the division in life styles.
Overnight Hotel – Delhi (B)
Day 02: Delhi - Lucknow (Train no.2393 – 1315hr-2115hr)
Today after ample rest to overcome jetlag we take a the overnight train to Lucknow, Lucknow, in medieval history begins with its elevation to a capital city under the Nawabs of Awadh. The architectural contributions of the Awadh rulers, many paintings are evident at numerous mosques & palaces. Walking through the lanes & by-lanes of Chowk & Aminabad one finds its yore. The 'tehzib' or mannerism is still prominent & a topic of great appreciation.
Overnight Train (B)
Day 03: Lucknow - Sravasti (180 km- 4hr)
Upon arrival in Lucknow, we will drive further to Sravasti. Later we drive to Sravasti, is intimately associated with the life of Buddha. In Buddhist times (6th century BC-6th century AD), was important both as prosperous trading centre & religious. Buddha is believed to have spent 24 monsoons in the city. It is said that Buddha sat on a Lotus with a thousand petals & multiplied his image a million times. A divine sight that silenced his critics
Overnight Hotel –Sravasti (B, D)
Day 04: Sravasti – Lumbini (205 km- 6hr)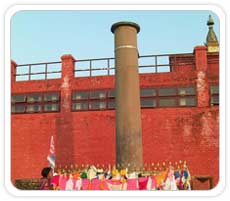 Today we drive to Lumbini (Nepal), a Buddhist pilgrimage site located near India Nepal border. It is the birth place of Gautama Buddha, the founder of Buddhism, who lived between approximately 563 BCE & 483 BCE. Lumbini is located 25kms east of the Kapilavastu, the place where the Buddha grew up & lived up to the age of 29. It is an UNESCO World Heritage Site
Later we visit Ashoka Pillar, the first epigraphic evidence relating to the life history of Buddha. The historic importance of the pillar is evidenced by the inscription engraved in the pillar (Brahmi script). It is said that the great Indian Emperor Ashoka visited the site in the 20th year of is ascendancy to the throne & as homage to the birthplace, erected the pillar. Next we visit Pushkarni (Sacred Pool), sacred pool in which Maya Devi, mother took a holy dip just before giving birth to the Buddha & also where infant Buddha was also given his first bath. Sanctum Sanctorum is a stone slab foundation pointing the exact spot of Buddha's birth. The Buddhist temple, built inside the complex of Lumbini. The prayer hall contains a large image of Buddha. Medieval style murals decorate the walls
Overnight Hotel –Lumbini (B, L)
Day 05: Lumbini - Kushinagar (165km- 4hr)
Today we drive to Kushinagar, ancient times, it was known as Kushavati. It was here that Lord Buddha is said to have attained 'Mahaparnirvana', the freedom from the endless cycle of birth & rebirth. Many of the ruined Stupas & viharas here date back to 3rd century BCE 5th century CE when prosperity was at its peak. The Mauryan emperor Ashoka is known to have contributed to significant construction at this site. Prior to its rediscovery in the 19th century, there was a silence of more than half a millennium at Kasia.
Later we take a tour of Kushinagar, ancient times, it was known as Kushavati. It was here that Lord Buddha is said to have attained 'Mahaparnirvana', the freedom from the endless cycle of birth & rebirth. Many of the ruined Stupas & viharas here date back to 3rd century BCE 5th century CE when prosperity was at its peak. The Mauryan emperor Ashoka is known to have contributed to significant construction at this site. Prior to its rediscovery in the 19th century, there was a silence of more than half a millennium at Kasia.
We visit the Nirvana Stupa, it bore an inscription in ancient Brahmi, which stated that Lord Buddha's remains had been deposited here. Next we visit Nirvana temple, which houses over 6 meters long statue of reclining Buddha. The statue represents the dying Buddha reclining on his right side. An inscription below dates the statue to the 5th century AD. We also visit Madhukar Shrine, a black stone image of the Buddha in the Bhumi sparsha mudra (touching the earth posture) was recovered here also the last sermon by Lord Buddha was given here. Also visit Ramabhar Stupa, where Lord Buddha was cremated.
Overnight Hotel – Kushinagar (B, D)
Day 06: Kushinagar - Patna via Vaishali (285km - 8hr)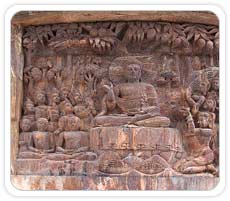 Today we drive further to Patna, en-route we visit Vaishali, a vibrant republican state. Numerous references to Vaishali are found in texts pertaining to both Jainism & Buddhism, which have preserved much information on Vaishali & other Maha Janapadas. Based on the information Vaishali was established as a republic by 6th century BC, prior to birth of Gautama Buddha in 563, making it the world's 1st republic. Buddha delivered his last sermon at Vaishali & announced his Nirvana there.
En route Vaishali
In Vaishali we visit Abhishek Pushkarini, the coronation tank. The sacred waters of the tank anointed the elected representatives of Vaishali. Next we visit Japanese temple & the Vishwa Shanti Stupa (World Peace Pagoda). Near the coronation tank is Stupa1 or the Relic Stupa are the Lichchavis reverentially encased on of the eight portions of the Master's relics, which they received after the Mahaparnirvana. In the end before continuing our drive to Kushinagar we visit the Site Museum, it has an excellent collection of terracotta artifacts dating from 3rd century BC to 6th century AD.
Later we continue our drive to Patna, one of the oldest continuously inhabited places in the world. Megasthenes (350 BCE-290 BCE), in his book Indica has mentioned that the city of Palibothra (Pataliputra, modern day Patna) was situated on the confluence of the rivers Ganges & Arennovoas (Sonabhadra - Hiranyawah). The Buddhist & Jain pilgrim centers of Vaishali, Rajgir or Rajgrih, Nalanda, Bodhgaya, & Pawapuri are all nearby. Patna is a sacred city for Sikhs also. Their tenth & last "human" guru, Guru Gobind Singh, was born here. It is the ideal gateway for all the places on this circuit.
Overnight Hotel – Patna (B, L)
Day 07: Patna
Full Day Tour

Today after having breakfast we have sightseeing in Patna. Today we visit Patna Museum, Established in the year 1917 & is one of a few best museums in India. With its presentation, it is committed to impart a scientific vision to understand the evolution of history, culture & art tradition of the land. It has thousands of exhibits of varied nature in its possession, which includes Pre & Proto historic objects, stone sculptures, bronzes, paintings miniature & thanka paintings, coins, miscellaneous art-objects & so on. It has pride privilege of preserving the holy relic casket of Lord Buddha containing his ashes & other associated
Materials discovered during excavation of a stupa belonging to 6th Century BC at Vaishali. Kumrahar, Remains of the ancient city of Pataliputra have been found here at Kumrahar, 7km from Patna. Excavations have revealed wooden ramparts & parts of the palace belonging to the Mauryas. Remnants of a massive hall, belonging to the Mauryas, supported by 80 sandstone pillars have been found here. Although they are really old (400-300 BC), they are rather esoteric & so might only interest those with a real passion for archaeology.

Later we visit Takht Harmandirji, shrine of the 10th & last Sikh Guru Govind Singh. He was born here in the year 1666 at the Gurudwara Shri Patna Sahib. It is a major pilgrimage for the Sikhs & was originally built by Maharaja Ranjit Singh. One can take a look at the old Sikh scriptures & relics, belonging to the last guru, here in the museum. Next we visit the
Golghar, domed structure was meant by the British to be Patnas granary. Built in the year 1786 following a famine, it was never used until recently when the Bihar government decided to do so. A flight of steps building leading to the top, where one can get an impressive view of the Ganga & the city of Patna.
Overnight Hotel – Patna (B, L)
Day 08: Patna – Rajgir (100 km – 2 hr)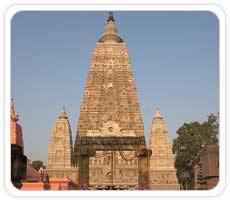 Today we drive to Rajgir, En route we visit Nalanda (insatiable in giving), founded in the 3rd century BC. It was visited several times by Lord Buddha, & the monasteries date from the time of Emperor Ashoka. This greatest seat of learning flourished until 12th century & played a central role in development of Buddhism in India. Ruins of Great Ancient University have been excavated where once 2000 teachers & 10,000 students walked its portals. The ruins extend over a large area, consisting of sites of monasteries, Stupas & temples. In the museum nearby are deposited numerous sculptures & other antiquities recovered during excavations.
Later we continue our drive to Rajgir, an ancient town, once the capital of the powerful state of Magadha, & closely associated with the life of Lord Buddha. The most important event of Buddha's visit to Rajgir was the conversion of two future disciples, Sariputra & Maudgalyayana. Following their conversion, many wandering ascetics also became followers of the Buddha. He also converted the Mauryan King Bimbisara, one of his most celebrated followers, at the Griddhakuta Hill, where he delivered many of his Sermons as well. Thus Rajgir became an important centre of Buddhism as the fame of the Buddha spread throughout Magadha. It was also the scene of many attempts by Devadatta, Buddha's cousin, to kill him over his ideological differences with Buddha. Rajgir is also an important place of pilgrimage for Hindus & Jains.
Overnight Hotel – Rajgir (B, D)
Day 09: Rajgir - Bodhgaya (70 km -02hr)
Half Day Tour
Today we visit Shanti Stupa (Stupa of Peace) on top of the Ratnagiri hill built by Japanese, linked by a rope way. Teachings of Buddha were penned down for the first time here. VeluvanaVihar (Bamboo Grove) was the Royal Park of King Bimbisara, which was donated to Lord Buddha to reside. It is still a pleasant park, planted with shade trees, bamboo & flowers, reflecting its original status as the Royal Park. In the vicinity of Veluvana is a large pond with a Buddha image at the centre. This pond is believed to be the site of the Karanda Tank mentioned in Buddhist text as the Karanda kanivapa where the Buddha used to take his bath.
Later we drive to Bodhgaya, the place of Buddha's Supreme Enlightenment, the most hallowed place on earth to Buddhists. During the Buddha's time, this place by the banks of the river Niranjana was known as Uruvela. Emperor Ashoka was the first to build a temple at this sacred spot & since his first visit in the year 259 BC, countless pilgrims have visited this cradle of Buddhism without intermission for more than 2500 years. For Buddhists, Bodhgaya is the most important of the four pilgrimage sites related to the life of Lord Buddha.
Overnight Hotel – Bodhgaya (B, D)
Day 10: Bodhgaya
Full day Tour
Today we visit the Mahabodhi Temple, undoubtedly the most exquisite-looking building in Bodhgaya. Standing 52 m high, it consists of a straight pyramidal tower surmounted by a stupa. Its roots go back to 3rd century BC when Emperor Ashoka built the shrine there. In subsequent centuries, renovation & further construction took place & the entire Mahabodhi Temple, as seen today, is mainly the structure of the Huviska period (111-138 AD). As it was built over the remains of Ashoka's Shrine, the Vajrasana Throne retains its original position as the Seat of Enlightenment. Mahabodhi Temple is a UNESCO World Heritage Site.
The Bodhi Tree under which Lord Buddha sat & attained Supreme Enlightenment is situated behind the Mahabodhi Temple. It is a Peepal tree (Ficus religiosa) said to have sprung up at the same time when the Buddha was born. It has a long history of destruction & re-plantation & the present tree originates from sapling of the original tree from Sri Lanka. It is suggested to spend some time in the tranquil atmosphere of this sacred spot & reflect upon the virtues of Lord Buddha, attain fullness of faith & calm, followed by meditation.
Overnight Hotel – Bodhgaya (B, D)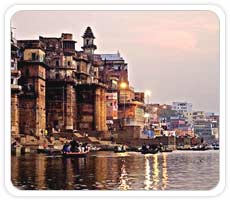 Day 11: Bodhgaya - Varanasi (245km - 8hr)
Today we drive to Varanasi, picturesquely situated on the west bank of holy river Ganga (Ganges) & according to Hindu mythology is said to have been founded by Lord Shiva. It is the oldest continually inhabited city in the world dating back to 5000 years & has been a cultural, religious & learning centre for thousands of years. It is one of the holiest & the most important pilgrimage site in India with an array of shrines, temples & palaces. The main attractions here are the Ghats (stepped holy river bank for bathing), each with its own significance. Most Hindus believe that anyone dying in Varanasi attains instant Moksha (liberation from cycle of life & death). Other than being a very holy city for Hindus it also holds a very significant association with Buddha & Buddhism. For the western tourist, Varanasi is an ideal window to view thousands of years old Indian cultural/religious traditions. No other place in the world has this timeless quality or such a holy & soulful atmosphere.
Overnight Hotel – Varanasi (B)
Day 12: Varanasi
Today we start our day with a boat ride on river Ganges. We rise before dawn & reach the sacred Ghat (stepped holy river bank for bathing) & step in the boat as the boatman starts rowing. Here we witness the daily miracle unfold & as the Sun rises majestically over the horizon, the sound of conches & temple bells adds to the already religious atmosphere. The formerly hushed murmuring of ancient Sanskrit Shlokas (holy hymns) now rise in one voice, to a crescendo of unparalleled piety & joy, an unforgettable experience.

Half Day ExcursionSarnath (12 km – one way)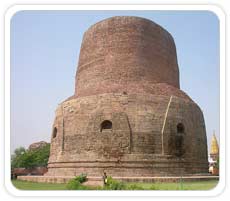 Later we take an excursion to Sarnath, where, after Enlightenment, Lord Buddha founded the Sangha with his five former companions as his first disciples & gave his First Sermon about the basic principles of Buddhism - Four Noble Truths, Eightfold Path & the Middle Way. The remains of monasteries dating from the 3rd century BC to the 1st century AD indicate a monastic community that once thrived here. Sarnath has been a premier centre of Buddhism & has a rich collection of ancient Buddhist relics & antiques comprising numerous Buddha & Bodhisattva images on display at the Archaeological Museum (Closed on Fridays).
Most of the sacred ancient monuments that we visit today are found within the serene grounds of the famous Migadaya (Deer Park), also called Isipatana (Seer's Landing).
We visit Dhamekh Stupa, an imposing 33 m high cylindrical Stupa & the most impressive sight in Sarnath, built around the year 500 AD. It is suggested that this Stupa has close association with the Buddha's Dhamma (the teachings of Buddha which lead to enlightenment). Dharmarajika Stupa, built by Emperor Ashoka is now in ruins & consists of a circular base. It was believed to be built by Ashoka to enshrine the bodily relics of Lord Buddha at the time of his re-distributing the relics from the seven original Stupas & enshrining them in a number of other Stupas at different places. Ashoka Pillar, reduced to just 2 m high, stands in ruins but the original Pillar was 15 m high & crowned with the magnificent Lion Capital that can be seen in Sarnath Museum. This Pillar is believed to mark the site where Buddha assembled the Sangha (ordained Buddhist monks or nuns) comprising 60 Arahants (highly spiritually evolved Buddhist)& exhorted them to go in different directions to spread the Teaching. On the pillar is an inscription, which says, "Let no one cause a division in the Sangha".
Overnight Hotel – Varanasi (B)
Day 13: Varanasi - Delhi (Flight 9W-724 – 1440hr-1600hr)
In the afternoon we drive to the airport for the flight from Varanasi to Delhi. In Delhi we have rest of the day at leisure. Rooms are available to get fresh & change before we depart to the airport with Caper Travels representative.

Day 14: Delhi
Full Day Tour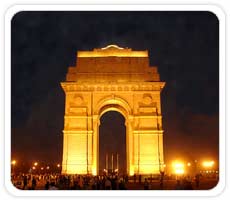 Today we take a guided tour of Old Delhi, the 17th century walled city of Shah Jehanabad, Visiting the great Jama Masjid, the principal mosque of Old Delhi. Built in the year 1656 AD by the Mughal Emperor Shah Jahan, it is the largest & best known mosque in India. Later we walk down or take a rickshaw ride through Chandi Chowk, the old marketplace of Shah Jahanabad now a picturesque bazaar to reach Red Fort, built in the year 1648 by Shah Jehan.
In New Delhi, we visit Raj Ghat, memorial to the Father of the Nation, Mahatma Gandhi. It is a simple black marble platform that marks the spot of his cremation on 31 January 1948. Further we drive past India Gate, memorial built in the year 1931 to commemorate the Indian soldiers who died in the World War I & the Afghan Wars. The names of the soldiers who died in these wars are inscribed on the walls. President's House, the official residence of the President of India, built in 1931. Until 1950 it was known as Viceroy's House & served as the residence of the Governor-General of British India. We will also visit Humayun's Tomb, memorial of Mughal Emperor Humayun, built in the year 1562. The complex is a World Heritage Site & the first example of this type of Mughal architecture in India. Qutub Minar built in the year 1206 by Qutub-ud-din Aybak. It is the tallest (72m) brick minaret in the world, an important example of Indo-Islamic Architecture. Qutub Minar & its monuments are listed as a UNESCO World Heritage Site.
Day 15: Leave Delhi - Transfer
Tour concludes. Caper thanks you for your patronage & ensures a punctual transfer to the Railway Station / Airport for your onward travel.
Package includes:
14 Nights accommodation on twin sharing basis with early check in facility.
Breakfast & Dinner
A-C transportation as per the itinerary (No transportation on leisure days).
Train Fare (2nd Air condition compartment)
English speaking Guide for the Tour.
Package does not include:
Any airfare or airport tax.
All presently applicable taxes.
Expenses of personal nature.
Monument charges.
Any other expenses not mentioned in the cost include.